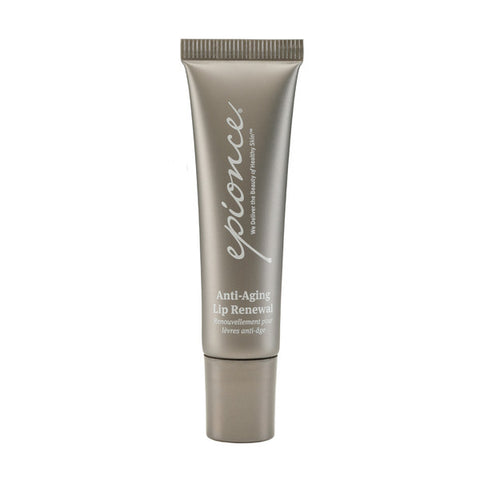 Epionce Anti-Aging Lip Renewal .42 oz
Lip Protection
Get noticeably smoother, more youthful-looking lips. Epionce Anti-Aging Lip Renewal is a powerful daily-use treatment formula designed specifically for the unique lip area. It helps reduce the visible appearance of fine lines and wrinkles while revealing smoother, more hydrated lips.
Key Benefits
Incorporates the therapeutic Renewal technology to reveal healthier skin on the lips.
Soft-focus technology makes fine lines and wrinkles visibly less noticeable.
Helps calm dryness and flaking.
Helps increase hydration.
Key Ingredients
Apple Fruit Extract
Date Fruit Extract
Meadowfoam Extract
Avocado Extract
Peppermint Leaf Extract
Safflower Extract